Rummage Sale
My Sister's House is hosting their annual rummage sale on Saturday August 3rd. Find items that "spark joy" and relieve yourself of old treasures.
Rummage sale:
Saturday, August 3rd
8am – 12pm
5770 Freeport Blvd. (Facing 35th ave.)
Donation drop-off:
Wednesday, July 31st 2-6pm
Thursday, August 1st 9am-6pm
Friday, August 2nd 9am-6pm
Please call 916-930-0626 for drop-off location.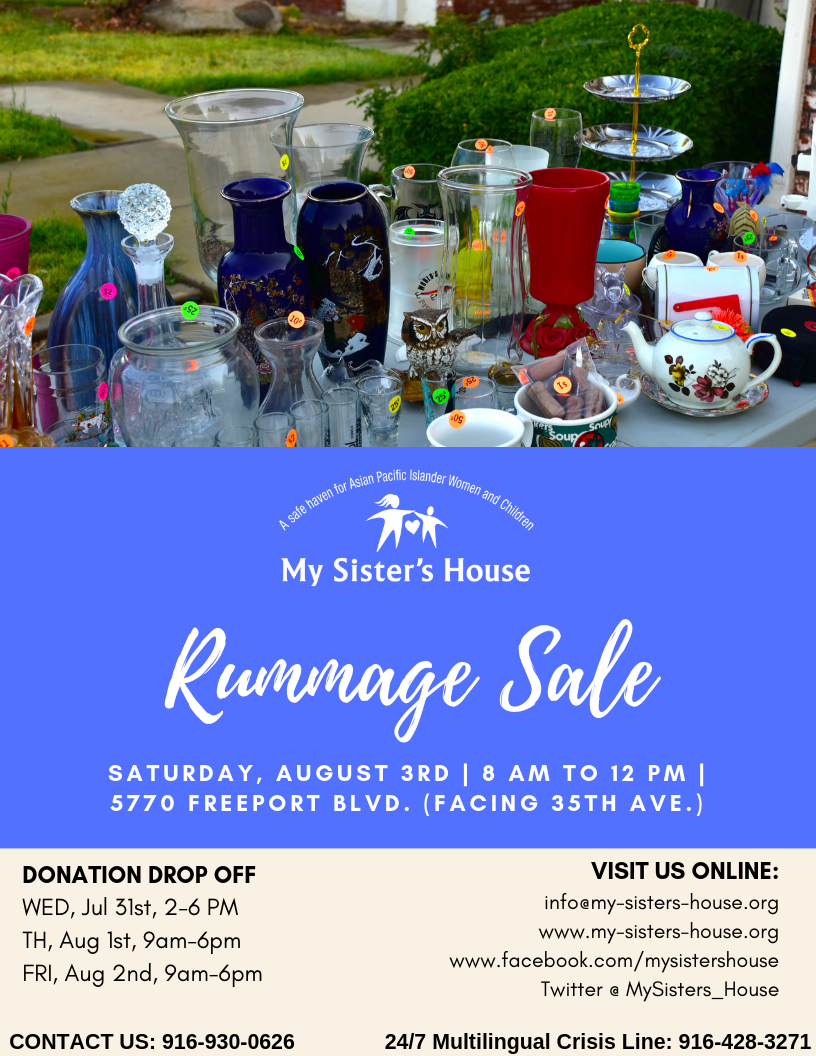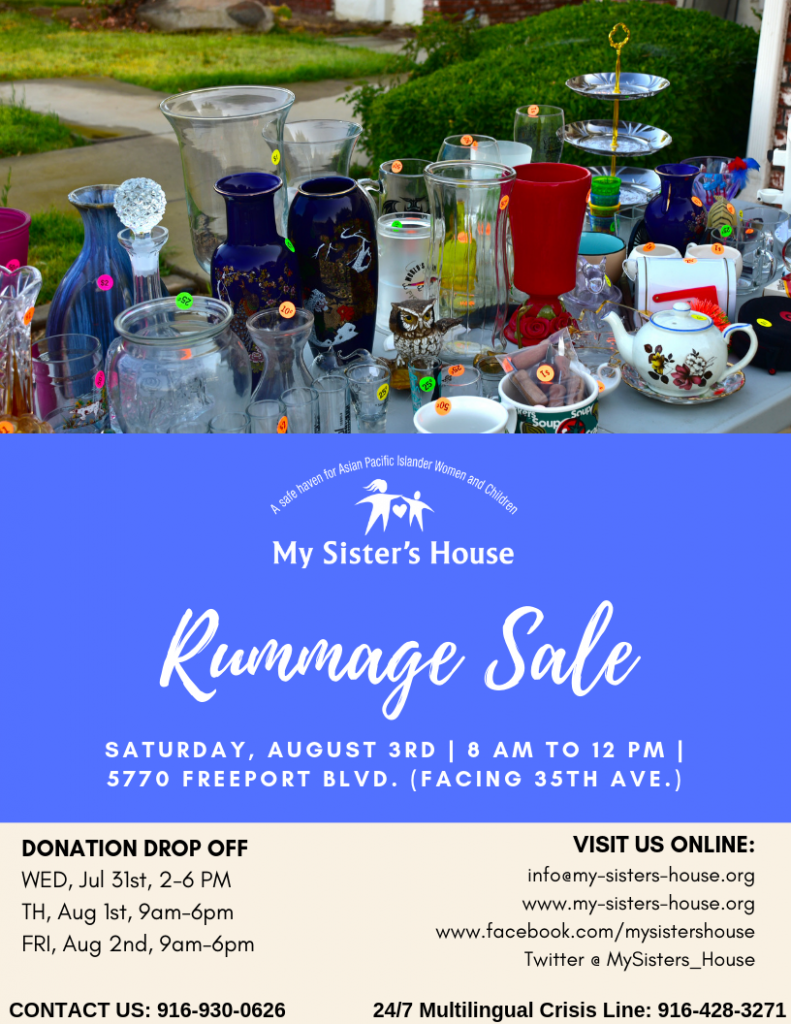 Location:
5770 Freeport Blvd. (Facing 35th ave.)