Community Dialogue: Ako ay Mahalaga!
Do you or someone you know needs help because:
… you/they feel controlled by someone that you/they love?
… you're scared of someone's temper?
… you don't know how to get help?
… you don't know what resources are available?
You are invited to Ako ay Mahalaga! (I am Important!)
Come join community members and leaders on Tuesday, July 9 for an open dialogue!
This is a FREE event, but you must RSVP to My Sister's House office at 916-930-0626.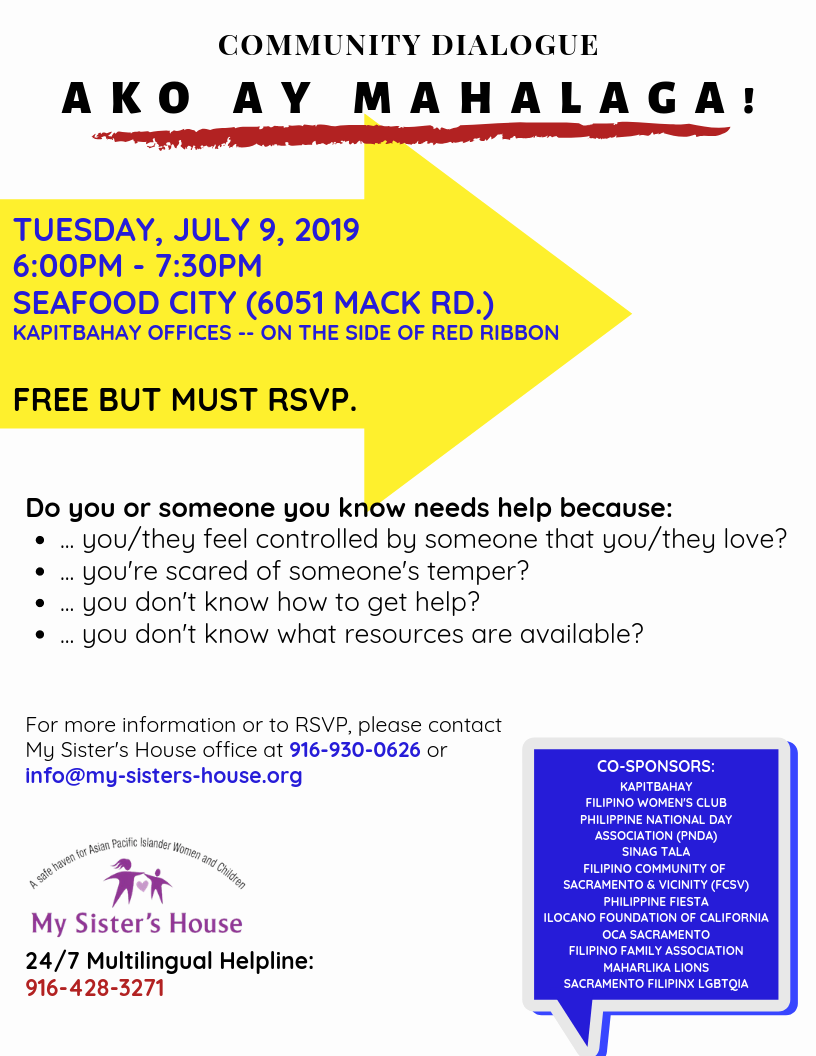 Location:
Seafood Cirty
Kapitbahay Offices — On the side of Red Ribbon
6051 Mack Rd.
Sacramento, CA 95803