Book Read Night featuring Marsha Aizumi
Join My Sister's House Friends in welcoming author Marsha Aizumi to Sacramento for its 2018 Book Read Night.
Marsha will be talking about her book Two Spirits, One Heart: A Mother, Her Transgender Son, and Their Journey to Love and Acceptance. This memoir chronicles her journey from fear, shame and sadness to unconditional love and acceptance as she navigated the transition of her son from female to male.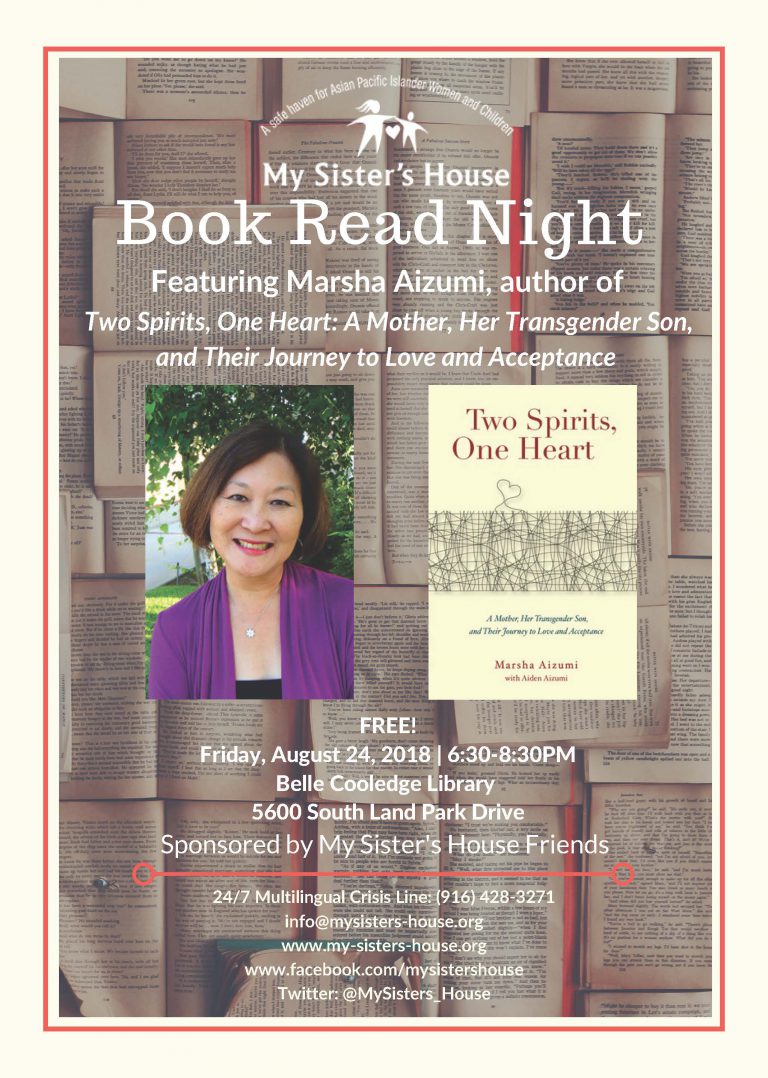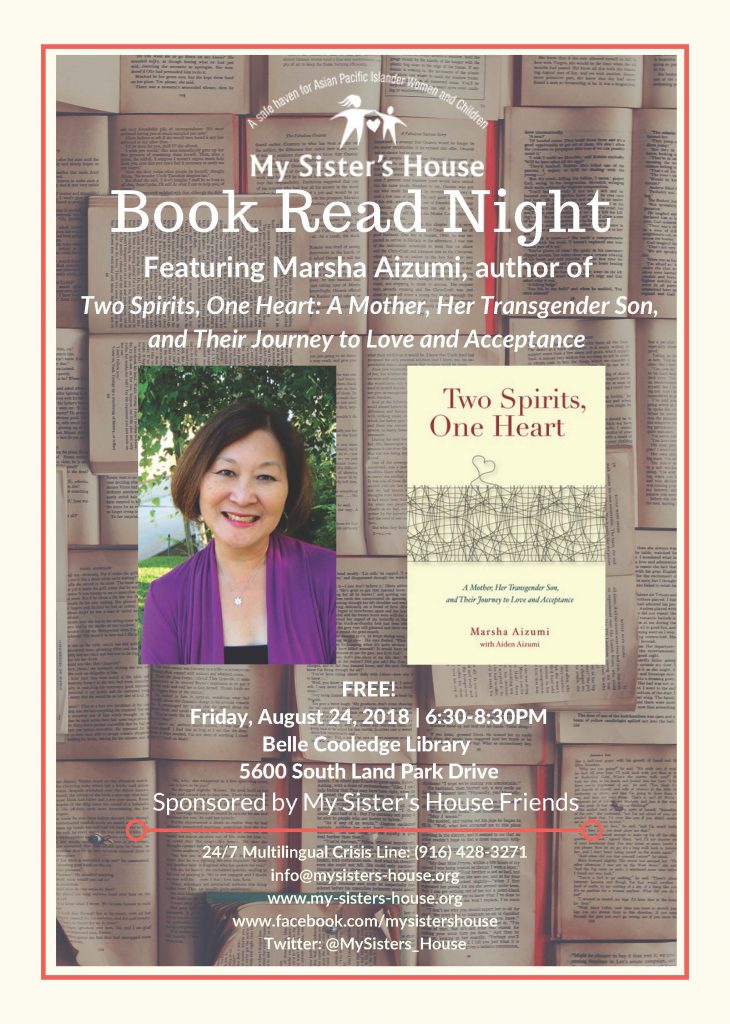 In 2018, Marsha was appointed to former Vice President Biden's Foundation as a member of his LGBTQ Advisory Council. She has received awards from Congresswoman, Judy Chu, Children's Hospital of Los Angeles and Logo TV for her work as a LGBTQ activist. She serves on the PFLAG National Board of Directors and their Diversity and Inclusion Committee. Marsha is co-founder and current President of PFLAG San Gabriel Valley Asian Pacific Islander.
You don't have to have read the book to attend. Books will be available for purchase at the event .
This event is free and open to the public.
Location:
Belle Cooledge Library
5600 South Land Park Drive
Sacramento, CA