Book Read Night
Each year My Sister's House Friends hosts a Book Read Night where we feature a different book related to some aspect of My Sister's House work with Asian/Pacific Islander victims of domestic violence, sexual assault, and human trafficking. This year at our 2017 Book Read Night, the featured book is TigerFish: A Memoir of a South Vietnamese Colonel's Daughter and her coming of age in America. The author, Hoang Chi Truong, will be present.
TigerFish is a memoir of a South Vietnamese Colonel's daughter, chronicling the tumultuous years growing up in the war-torn country of Vietnam, and the abrupt and brutal regime change that forced her disruptive and disorienting coming of age between two vastly different cultures.
We hope TigerFish will touch you with its message and advocacy for refugees and human rights against indentured servitude.
You can purchase TigerFish through Amazon Smile and a portion of the proceeds will benefit My Sister's House.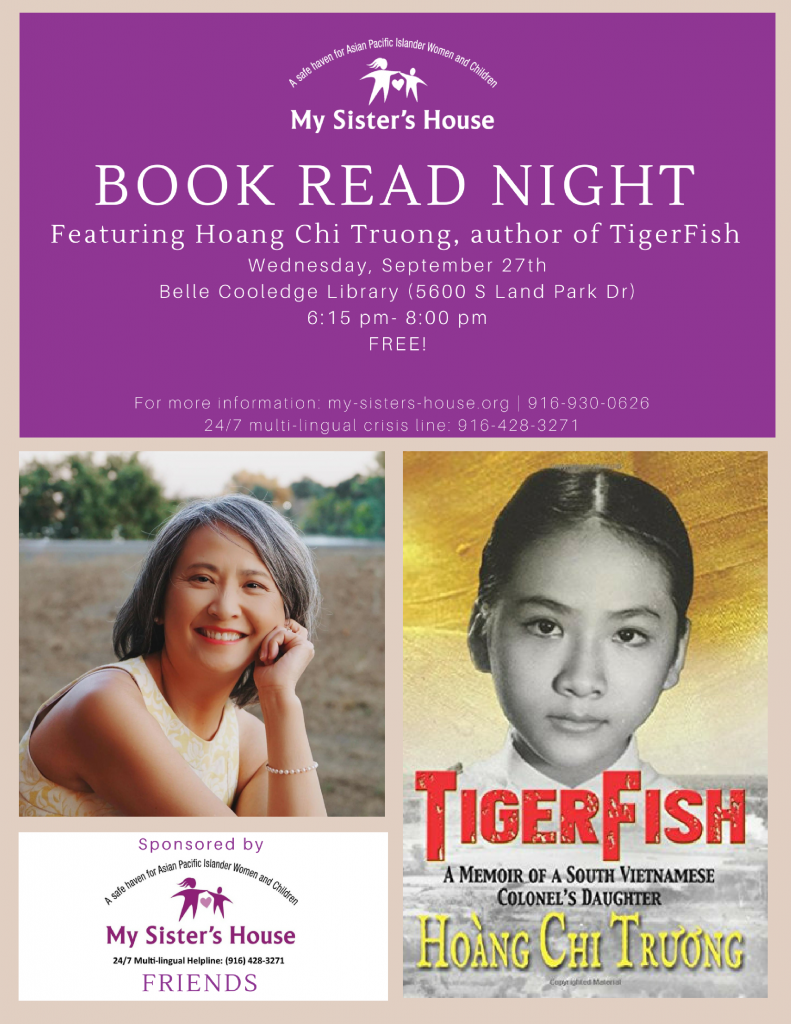 Location:
Belle Cooledge Library
5600 S Land Park Dr, Sacramento, CA 95822