Art with a Heart
Join My Sister's House and its Friends for an evening of art, good food, wine & cheese, good company…and a great cause!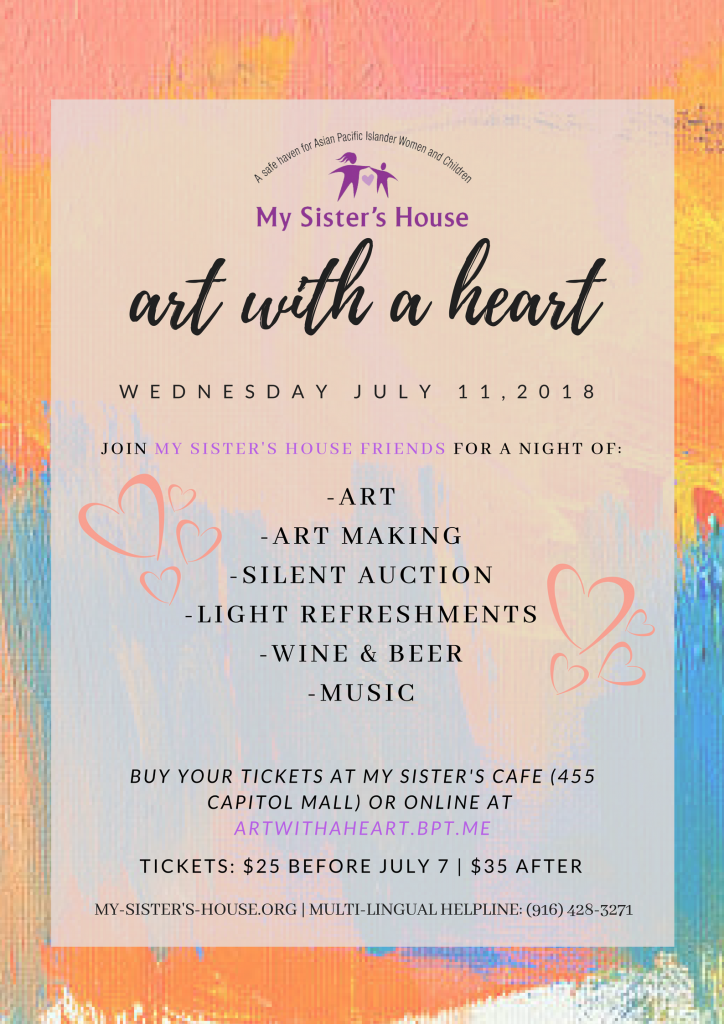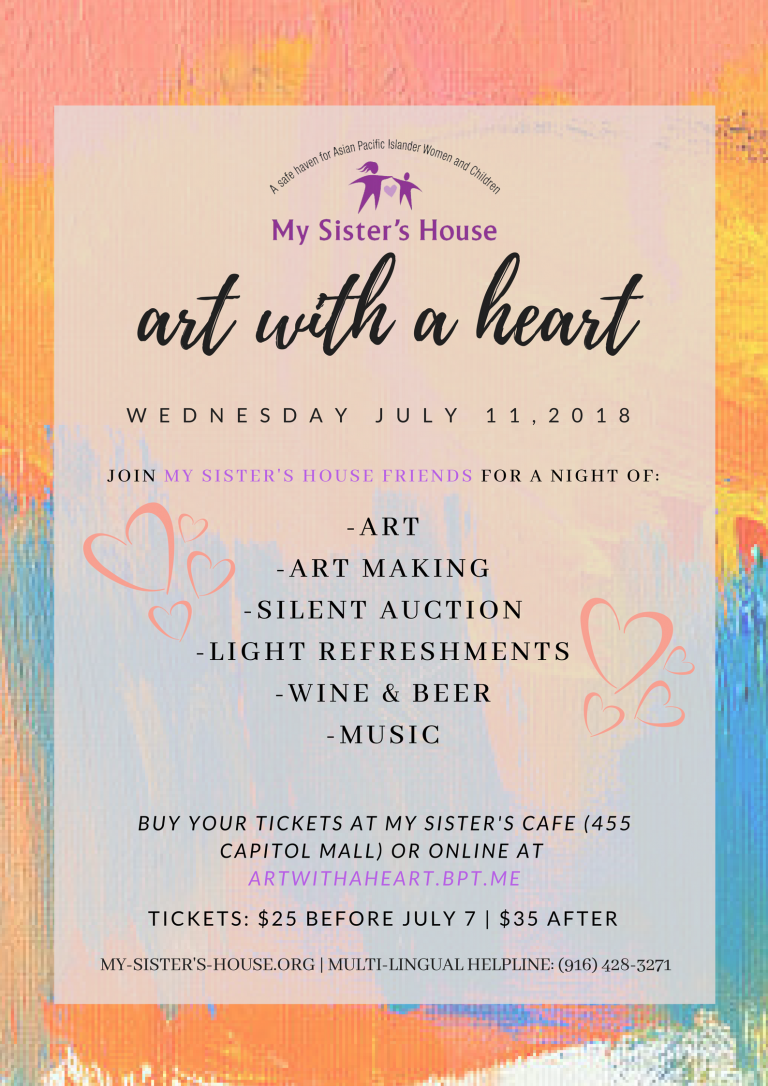 All proceeds raised benefit victims and survivors of domestic violence, sexual assault and human trafficking.
Art with a Heart supports My Sister's House Women to Work program, which provides legal assistance, employment help, immigration help, and case management to over 300 survivors annually.
Tickets are $25 before July 7th and $35 after that, so buy your tickets now! Tickets can be purchased at My Sister's Cafe (455 Capitol Mall Suite 110) or online at artwithaheart.brownpapertickets.com
Brown Paper Tickets Ticket Widget Loading…
Click Here to visit the Brown Paper Tickets event page.
Location:
Sierra 2 Community Center
2791 24th Street
Sacramento, CA