San Diego training to increase cultural responsiveness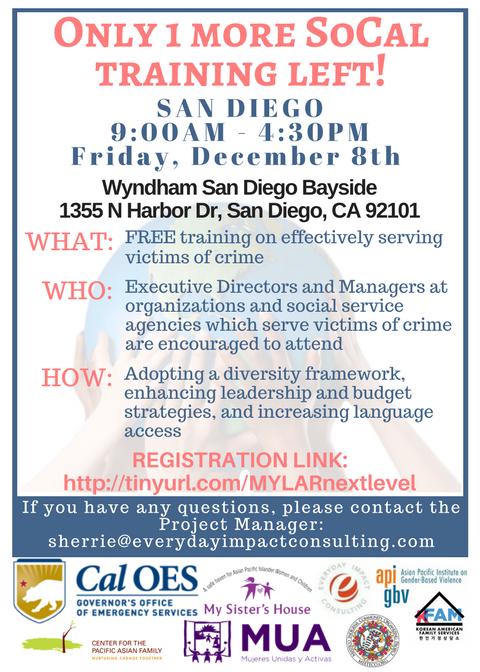 FREE training on effectively servicing victims of crime from California's diverse population, specifically Latinos and Asian Pacific Islanders on 12/8/17 in San Diego, CA. Executive Directors and managers at organizations and social service agencies are encouraged to attend.
You can register here: http://tinyurl.com/MYLAR nextlevel.
Spots are filling up fast!  Please forward this opportunity to your networks and feel free to reach out with any questions.
Time: The training will be from 9AM - 4:30PM, with check-in at 8:30AM.
Location:
1355 N. Harbor Drive
San Diego, CA 92101